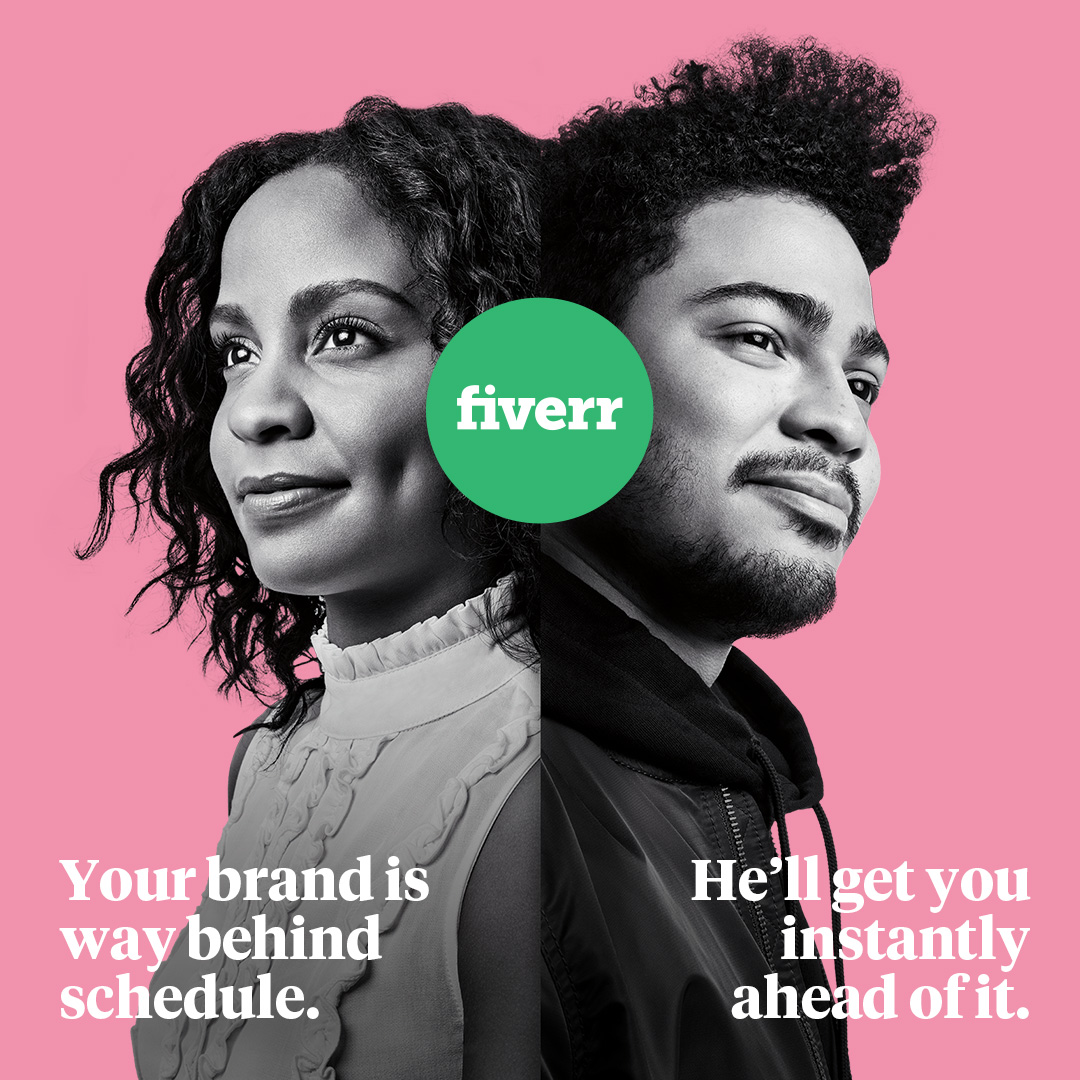 If you wan to make $100 a day on fiverr.
you can join Refer & Earn program
Three easy steps to make money by inviting friends:
Spread the word via email or with your unique link via social sharing
Follow up on any previous referrals and assist them if needed
Enjoy the 20% you both get off when they make their first order
And if that isn't simple enough, here are tips to ensure you're making the best out of every referral.
Invite a friend (or friends) to join Fiverr and you can receive up to $100 USD!
You and your friends will get a 20% discount for their first purchase on Fiverr (capped at $100 USD).
In addition, for each qualifying purchase made by your referrals, you, as the referrer, will receive to your shopping balance $5 USD or 20% of the qualifying purchase amount, whichever is higher (capped at $100 USD credit per qualifying purchase).
In total, you can earn up to $500 USD in shopping credit. Your earnings will only be available for use over a three month period.
You can learn following skills from youtube for 150$ per day with fiverr.
Application Development
Web Development
Web Design
Digital Marketing
Video Editing
Graphics Design etc.
Okay so here are Fiverr's top 10 highest paid job opportunities-

Gig – basically the service that you are providing at a desirable charge.
Website Development Jobs
100$-2000$ per gig
Graphic Design Jobs
10$-1000$ per gig
Copywriting
50$-2000$ per gig
Video Marketing
100$-10000% per gig
Translation Services
100$-1000$ per gig
Social Media Marketing
50$-2000$ per gig
Influencer Marketing
10$-1000$ per gig
Voice Overs
100$-500$ per gig
Illustration
10$-300$ per gig
Virtual Assistant
5$-100$ per gig
How to apply for a Fiverr's pro account
Step 1. In your Fiverr account, locate and click on the Fiverr pro link
The link should be located among the footer menus under "For Freelancers".
Step 2. Scroll down and click on the apply now button
Step 3. Read the information provided and click on the Start button
Step 4. Fill in all the forms you are provided with
The first form you need to fill is the personal information form.
It'll be required of you to indicate if you already have a Fiverr account. If you do, you'll be asked to enter the username of your Fiverr account before clicking on Next.
The next form you have to fill is your professional and social presence form. There are many other forms to fill. Just make sure you enter the correct information in all those forms; as all applications will be manually reviewed by the Fiverr team.

How to get approved for Fiverr's pro
We've talked about how to apply for a Fiverr pro account; however, applying is one thing, getting approved is another. There are a lot of things you need to have in mind when applying to Fiverr pro.
The information provided before registration requested that Fiverr pro applicants fill in their details in English. This is a huge challenge for anyone not from an English Speaking country; you may find it difficult to express yourself properly in English-Language.
If that's the case for you, then you need to find someone who can help you correct any grammatical errors that may likely be found in your application. You wouldn't want to submit an application that's not legible.
Furthermore, the information you provide in the application form must be free from any form of manipulations or falsification on information – as every data provided will be verified by a Fiverr expert.
But before applying, the question you must ask yourself is: Are you really a professional? If the answer is yes, do you have any evidence to prove that?
If you do, then there's no problem – you can go on and apply. Just be ready to present enough evidence to back your claims. Either through your past projects with big time clients; your professional accounts with Dribble, Stackoverflow, Vimeo, etc.; or your social accounts with Linkedin, Instagram, Facebook, etc.